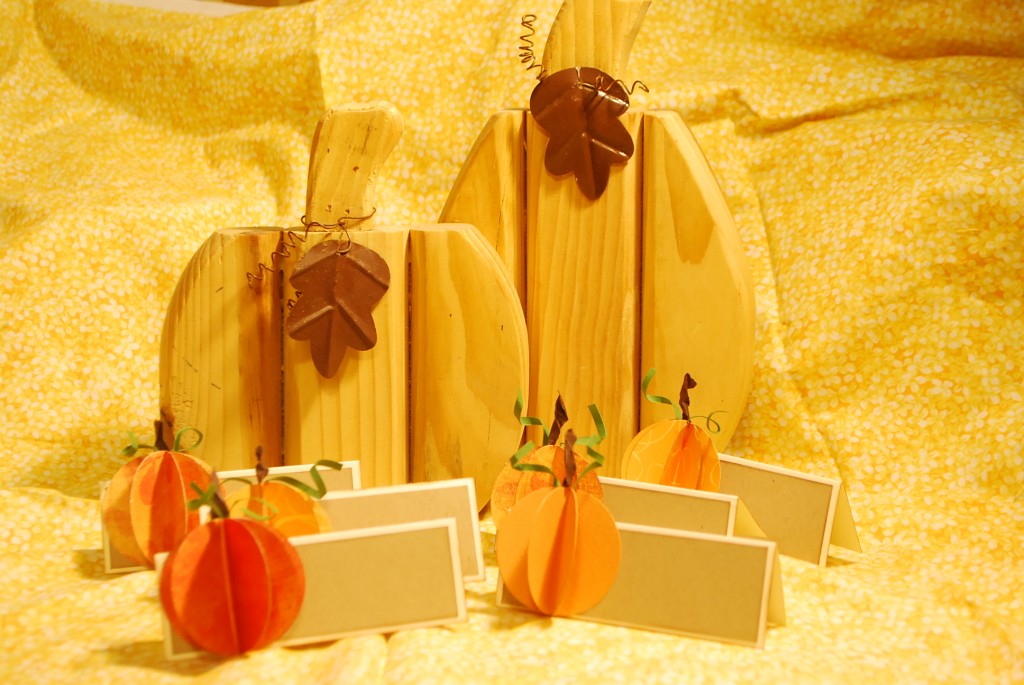 raise your hand if LOVE the autumn season like i do?!?
and i am sure just like me, many of you enjoy a few crafts to spruce up your home this time of year?!?
for the last few years i have made place cards for the thanksgiving table.
to keep with my new crafty tradition, i have made the set for this year.
come see how i did it!
i used:
Tombow MONO Aqua Liquid Adhesive
Tombow MONO Permanent Adhesive Runner
circle punch
off-white cardstock – cut to 3 1/4 x 4 1/2
kraft colored cardstock – cut to 3 x 4 1/4
assorted orange pattern paper and cardstock
green cardstock scraps
dark brown cardstock scraps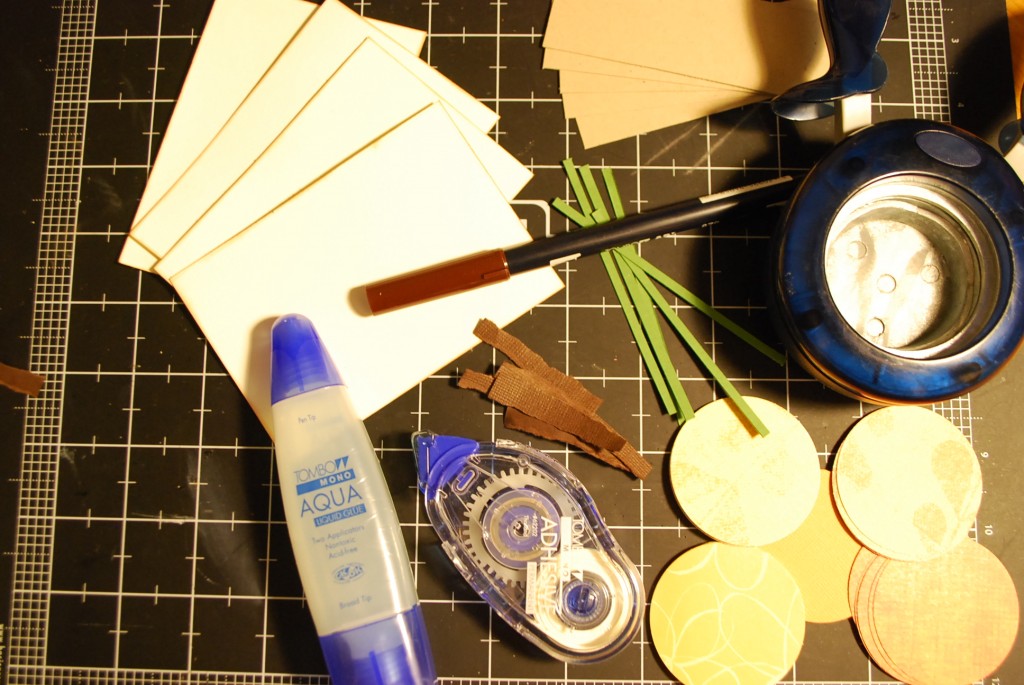 first brush the Tombow Dual Brush Pen along the edges of the kraft cardstock pieces and the off-white cardstock pieces.
then fold the off-white pieces in half, and adhere the kraft piece to the front with the Tombow MONO Permanent Adhesive Runner
punch circles from orange pattern paper.
each pumpkin will need 4-5 circles.
fold all of the circles in half.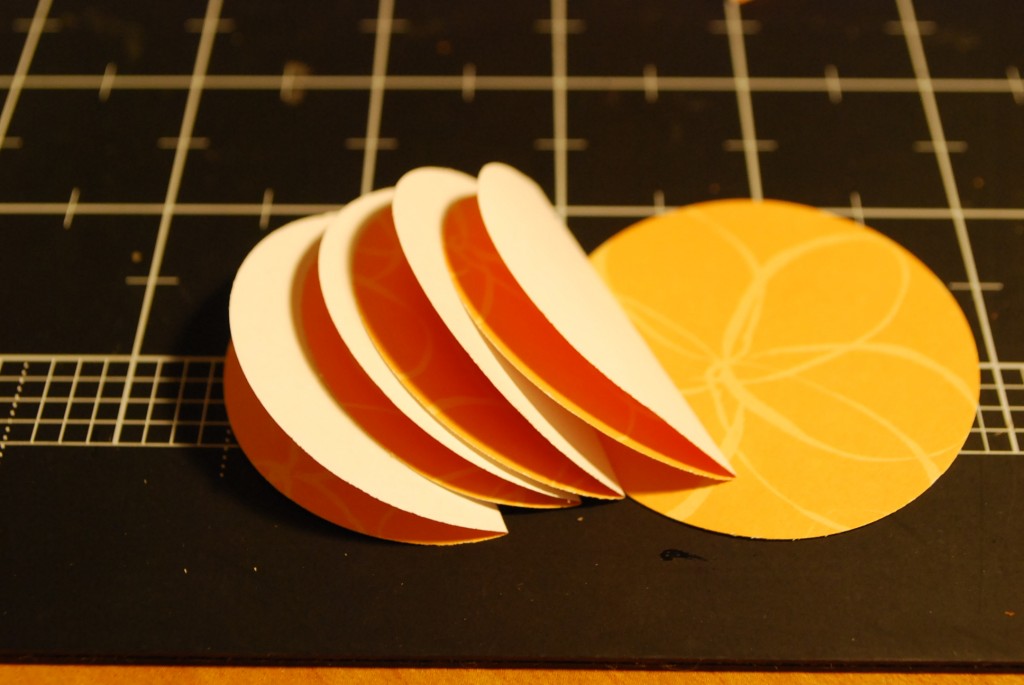 use Tomobw MONO Permanent Adhesive Runner and attach the folded circles together, back sides together.
i love the Tombow runners when i am doing a curvy project…the runner just follows the curves to make for a full coverage adhesive!
in between two of the circles sandwich a thin strip of green cardstock. these will become the vines.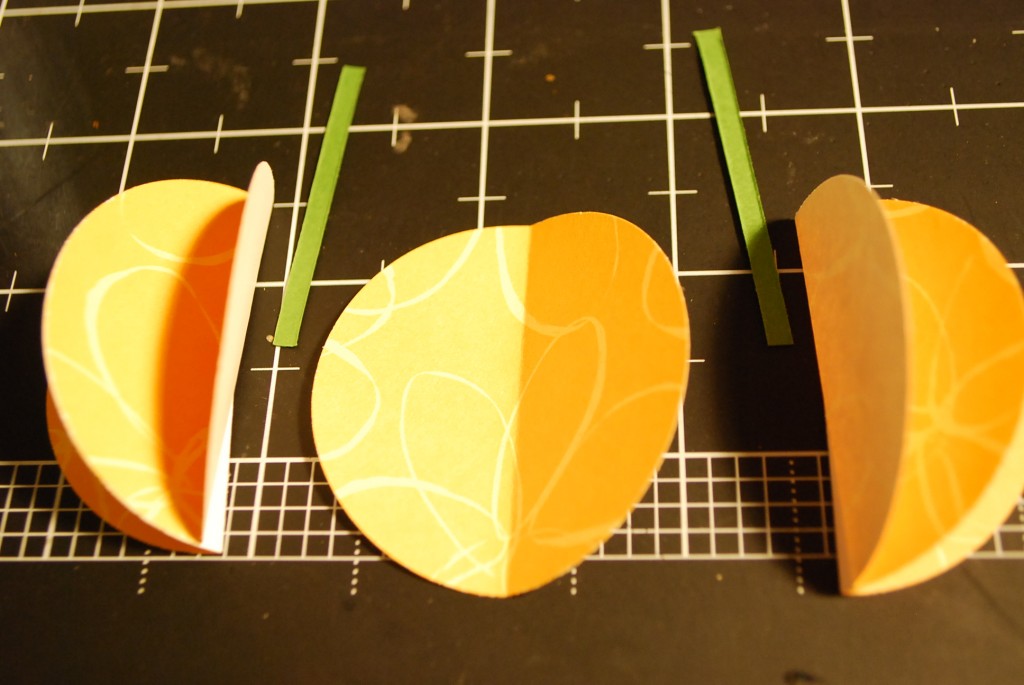 use a pencil or other small cylinder to curl the green stripes. it is easier to curl them with the pencil and then work the curl into it by twisting the spiral into it.
then using theTombow Permanent Runner again, put adhesive on the back panels to adhere it to the front of the place card.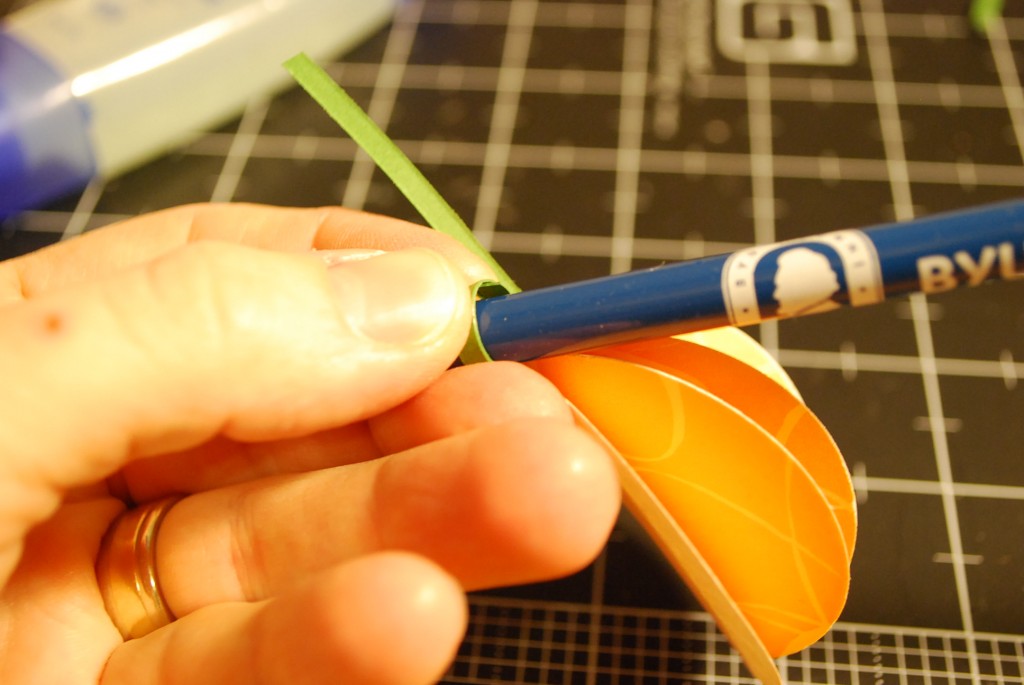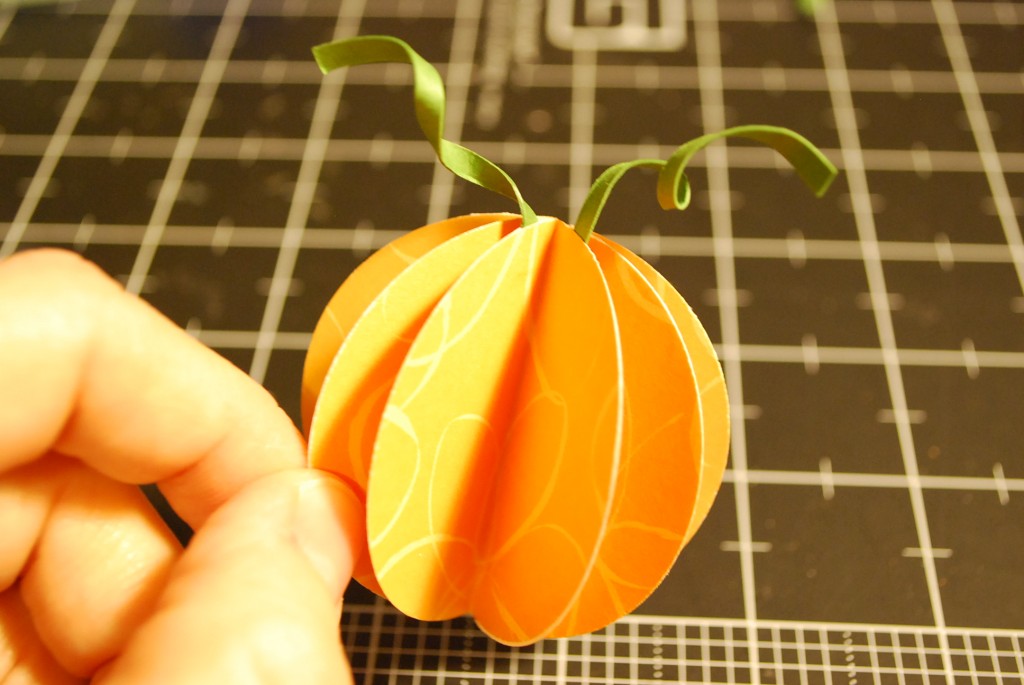 i  used a thin line of Tombow MONO Aqua Liquid Glue along the back seam of the pumpkin, where it touched the placecard.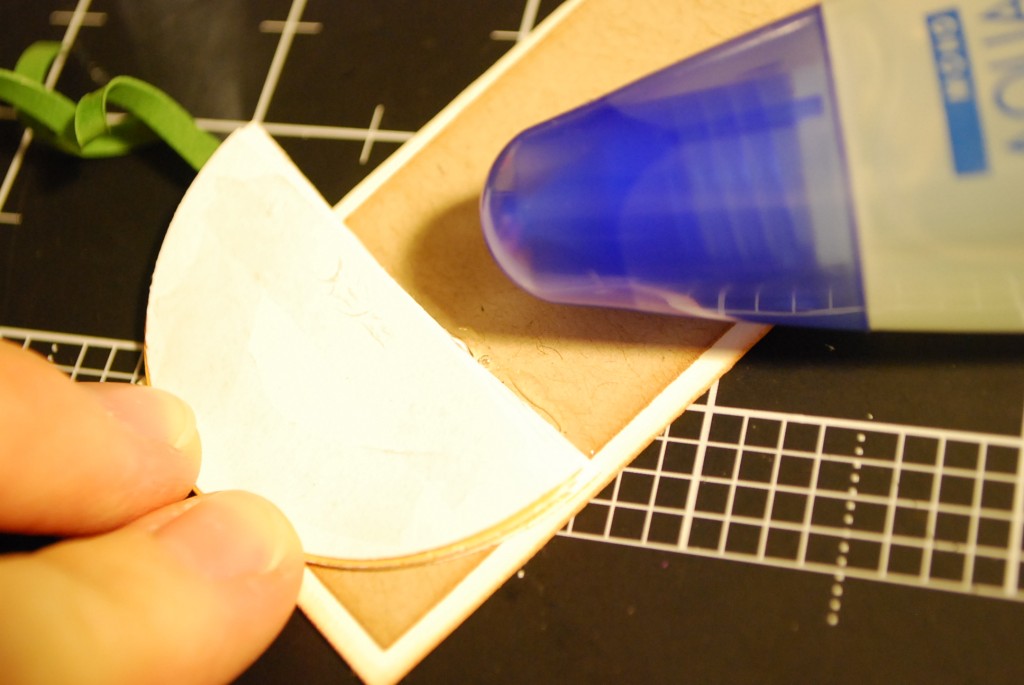 and i also used the Aqua on the backside of the pumpkin to attach the brown cardstock scrap to create the stem. once it was glued down i gently worked the paper to twist it.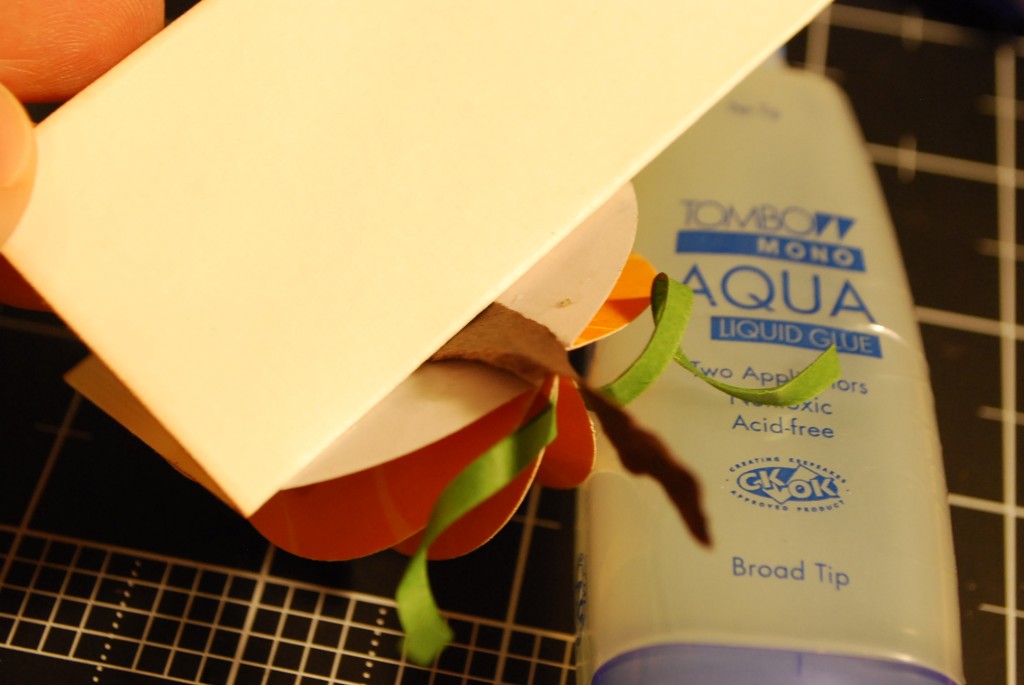 the last thing i'll do, when we finalize who is coming to our thanksgiving feast, would be to cut out some lettering with my die cut machine and use the Tombow MONO Glue Pen to adhere them to the front,
or use the Tombow Dual Brush Pens to write the guests names.
i know it is early…but happy thanksgiving! i truly appreciate all our blog followers and tombow lovers!
sarah
If you enjoyed this post please follow us on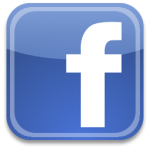 http://www.facebook.com/tombowusa  and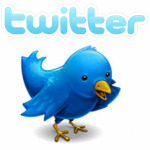 http://twitter.com/#!/tombowusa