Welcome to a new challenge week! This one had me stumped for the longest time (plus another one coming up, Sharron really keeps the DT on their toes Ü) and was suppose to be posted by last Thursday and I just didn't have a clue what to do until an e-mail I got Sunday with gift ideas. The challenge is a recipe card gift. I knew I could print cards from the internet, but was stumped by how to showcase Tombow products. Then Friday I received some goodies from Walnut Hollow to alter for CHA coming up and they sent me an extra goodie and it was perfect! I love how things come together like that. So, I bet you all want to know what it was huh? LOL!
I received an e-mail showing how to make these fun blocks of wood and using them for recipes, photos, whatever you can think of. PERFECT!!
There weren't really any instructions, but here is what I did. First I sanded the wood and spray painted with black (I was in a hurry to get this posted and spray paint is becoming my friend. Ü). It dried fast and I added another coat. Then I sanded the edges.
I cut some patterned paper a bit smaller than my wood size because I wanted a bit of the wood to show. I adhered the stripe to the flower using Mono Adhesive Permanent. Then VERY liberally add Mono Aqua Liquid Glue to your paper, you want adhesive ALL over the paper or it will bubble up when it dries.
Adhere the paper to the front of the wood piece and smooth it out and let dry. I added a clip thingy with 2 Power Tabs and that baby isn't going anywhere. I would have liked to have had a black one, but I didn't have one on hand and I live in the boonies, so I used the white one I had and added the ribbon so it wasn't so stark. Then just add your recipe card and you have a fun recipe card holder. (here is the link to where I printed the recipe cards, it is a free site)
This ended up being a perfect project because I needed a gift for next week for a gal who is getting married and these are her colors. I haven't decided if I'm going to give her the blank cards to use or ones with some of our favorite recipes. Maybe a mix of both.
I hope you enjoyed this very quick project. I'm thinking ahead to graduation now, as I think these would make perfect gifts for grads.
Thank you for stopping by,
If you enjoyed this post, we would love it if you would follow us on: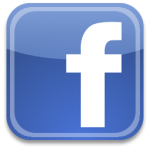 http://www.facebook.com/tombowusa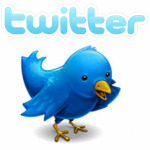 http://twitter.com/#!/tombowusa