The theme for this week is "Pencil Me In" and I came across this awesome Digi Stamp and I just had to try it. I am trying to pile up some cards for Operation Write Home and I thought that this card would work great for the cause.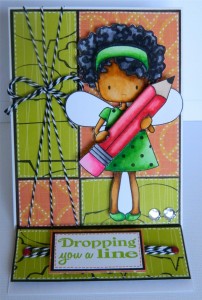 I love Tombow Dual Brush Pens they are unbelievable easy to blend, take it from me, when it comes to coloring I am kind of a newbie.  I really wanted to use that green conversation bubbles patterned paper but I didn't want the girl to blend in the green. So I made this pattern and put it together with my Stamp Runner. For my cute girl I paper pieced the pencil and I used Tombow Foam Tabs to give it some pop and I also used Tombow Foam Tabs on the whole girl. Since this is an easel card I need that bottom piece to hold the card. If you knew that I would use Tombow Foam Tabs you are absolutely right. For the sentiment I did some double matting, which I love to do with sentiments because it gives it a little bit extra detail. I used twine tied to the red brads so I used the small Tombow Foam Tabs on the corners to lift it without interfering with the twine. To hold the twine and bling in place I used the Mono Aqua Liquid Glue.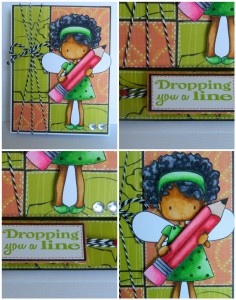 Here you can see all the Dual Brush Pens I used. I love my Foam Tabs they are super durable and for this cause we need tough adhesive.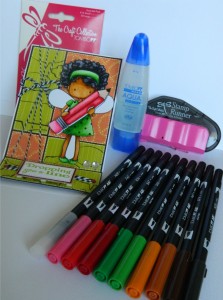 I hope you liked my card!!
Take Care!!
If you enjoyed this post please follow us on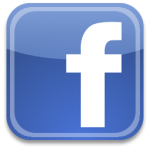 http://www.facebook.com/tombowusa