Happy Friday!  Owl you doin' today? Isn't that saying cute?
This week on the Tombow blog we have been sharing projects that we created with stamps from
Sweet Stamp Shop
.
For my first card, I stamped this sweet owl image with black ink directly onto some print paper from My Mind's Eye and then I added a bit of shadow to the owl with
Tombow Dual Brush pen (#243)
.  To get the light shading, I scribbled the pen onto a piece of acetate and used a waterbrush to pick up and place the color onto the print paper.  This give a nice, soft subtle shading effect. I cut the owl out and mounted it with
Tombow Foam Tabs
onto a white embossed panel.  I used
Tombow Mono Dots Roller
to attach the white panel to the lime green glitter panel.   A little lime twine was wrapped around thise panels and then the glitter panel is popped up onto the aqua card with a few more
Tombow Foam Tabs
.   To add a little shine, I used
Tombow Mono Aqua
on the owls eyes and tummy.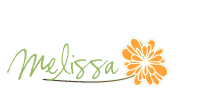 If you enjoyed this post please follow us on