Remember the boom of the email?? We would wait for that (1) on the email to get one message. That has changed a LOT!! and now we see the (349) and we are indifferent. However a cool card or letter comes in the mail and it makes you smile the whole day!! Well, I'm here to tell you that Pen Pals are making a comeback!! So I decided to give a few tips to make your mail a little extra special.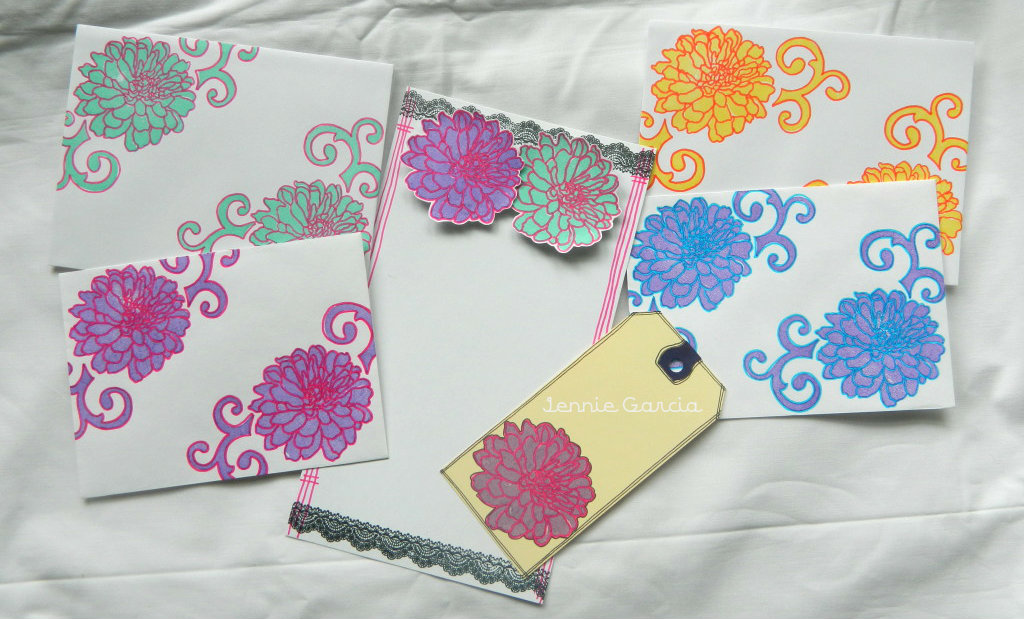 I always try my technique on scraps of paper, after I'm happy with the result I go to the envelope or real surface.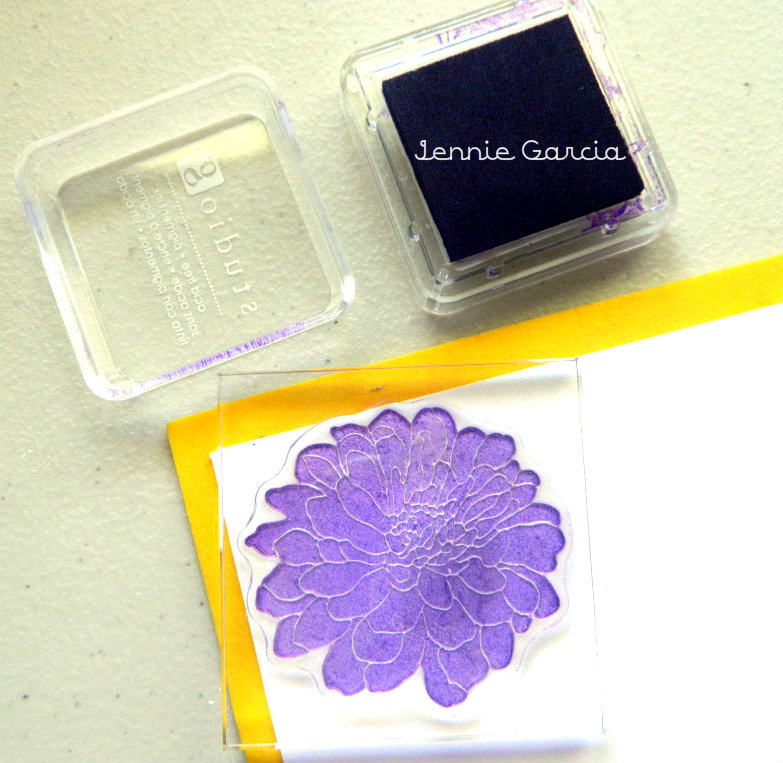 This is the image before using the Tombow Dual Brush Pens.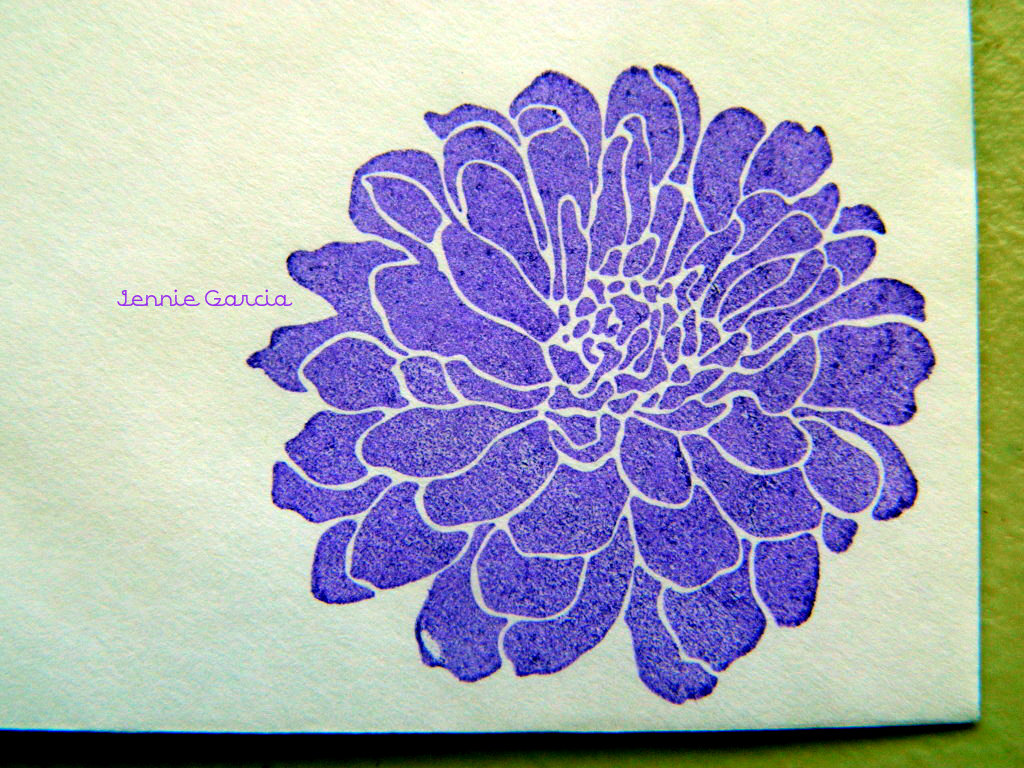 On the white lines I used the Tombow Dual Brush Pens and I tried a few color combinations.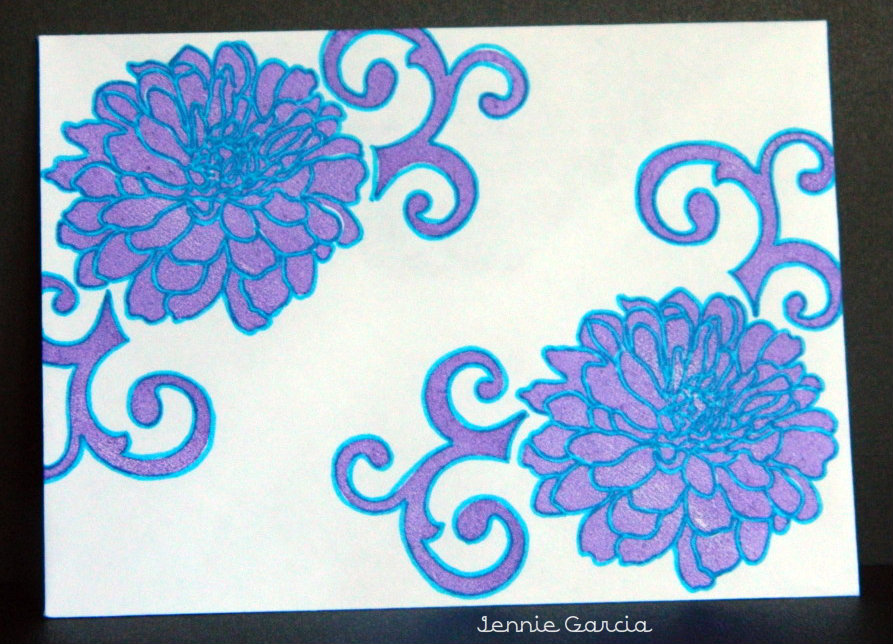 When you pick a color combination you should pick adjacent colors in the color wheel. For example Orange is formed with yellow and red. That is why this combination works.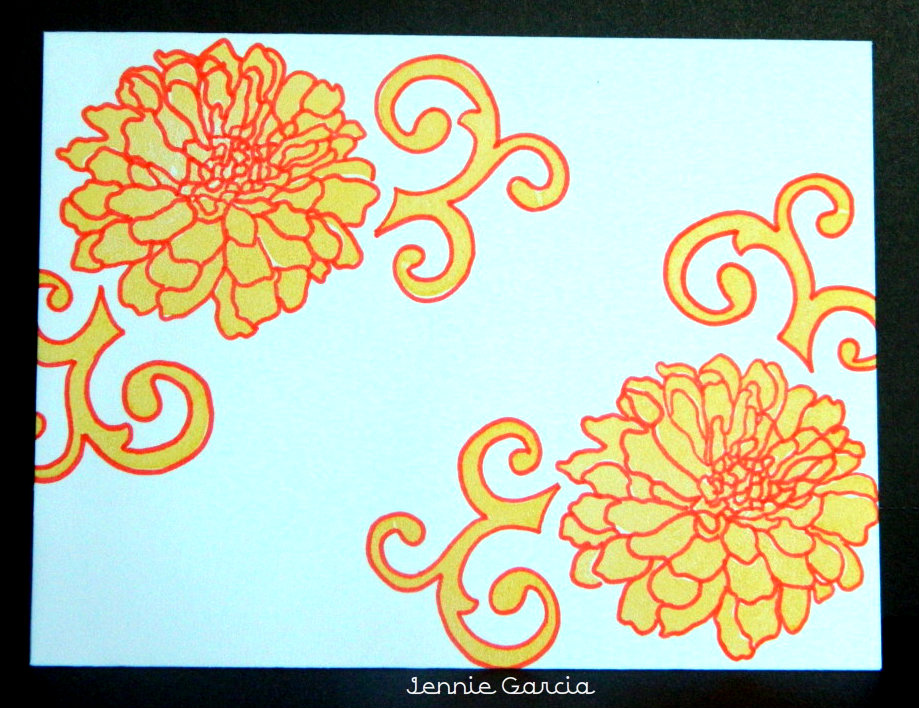 But you should be careful with opposite colors like Red and Green, Orange and Blue and, Purple and Yellow. The Dual Brush Pen will eventually touch the ink of the stamp and these colors together form brown. If that is what you are looking for Go For It!! But remember to try it in a scrap piece of paper first.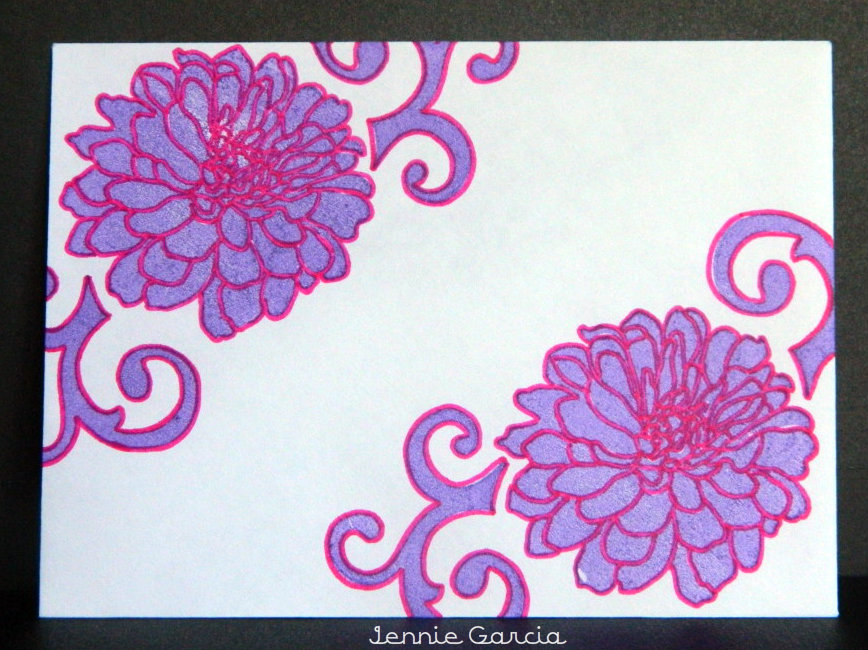 Don't get bummed if you still get white spaces, it actually looks kind of cool.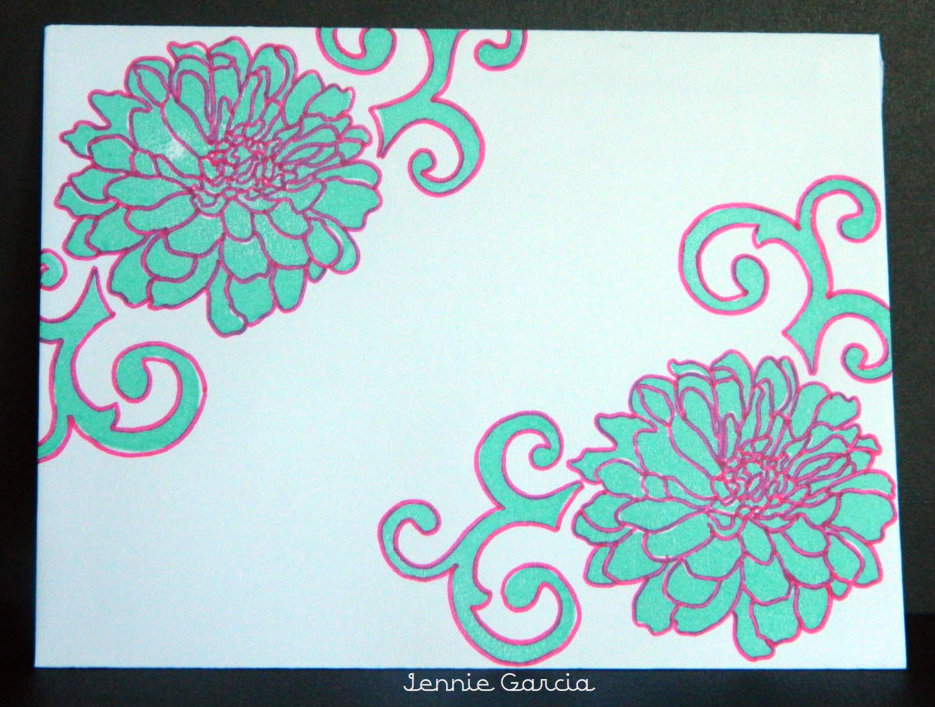 Get the back of the envelope too!!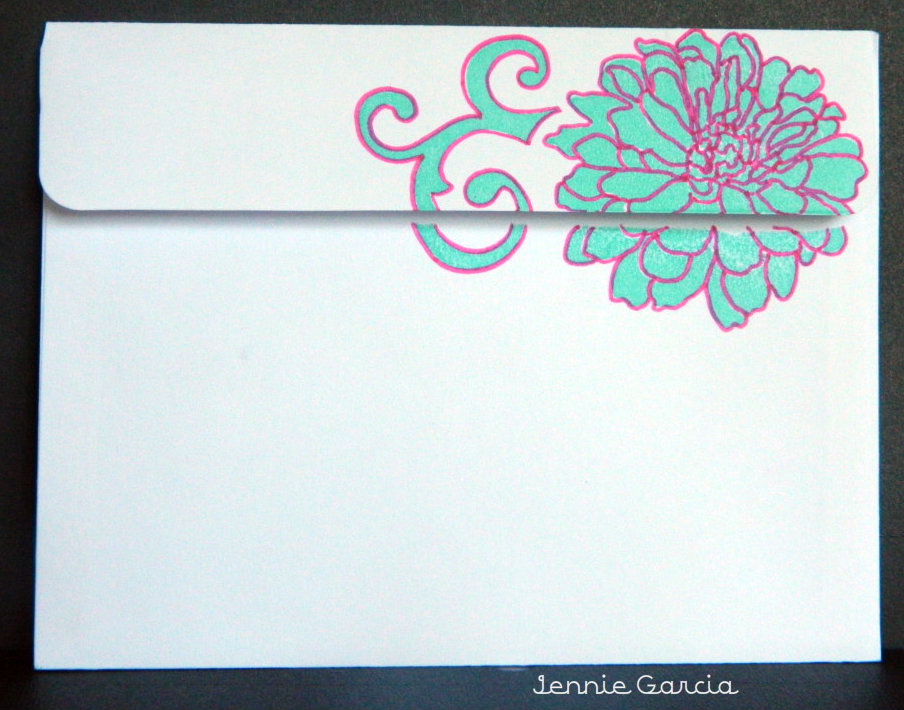 I also made a page using the flowers I tried on my scrap paper. I just cut them out and used some Tombow Foam Tabs to give them a bit of dimension. But first I stamped the lace on the borders and I doodled some lines.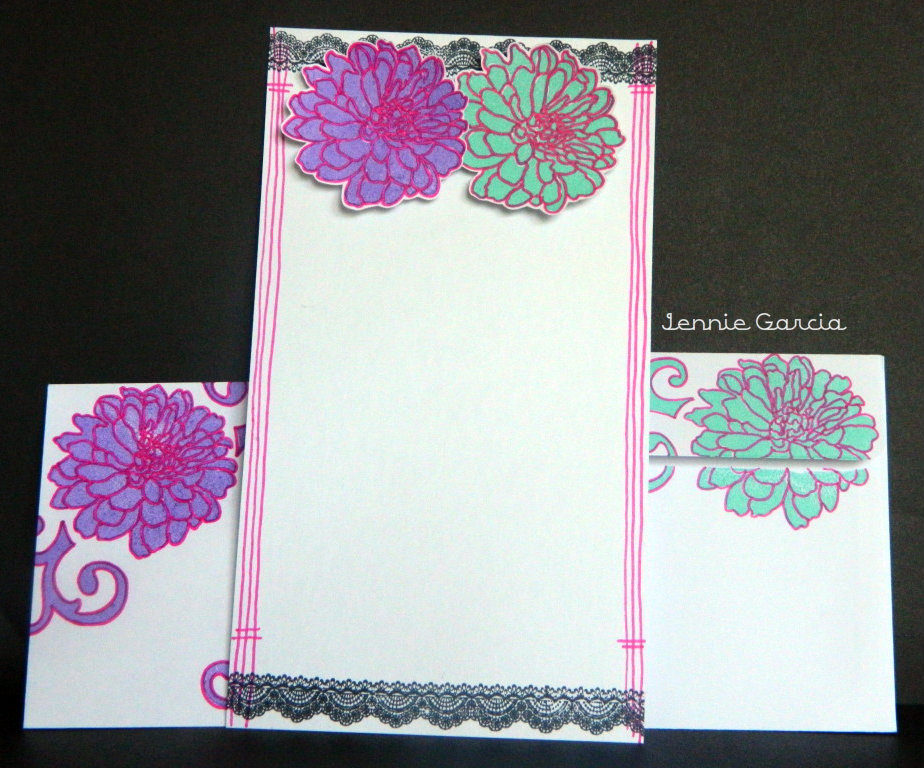 Now that I think about it, this would be a great invitation!!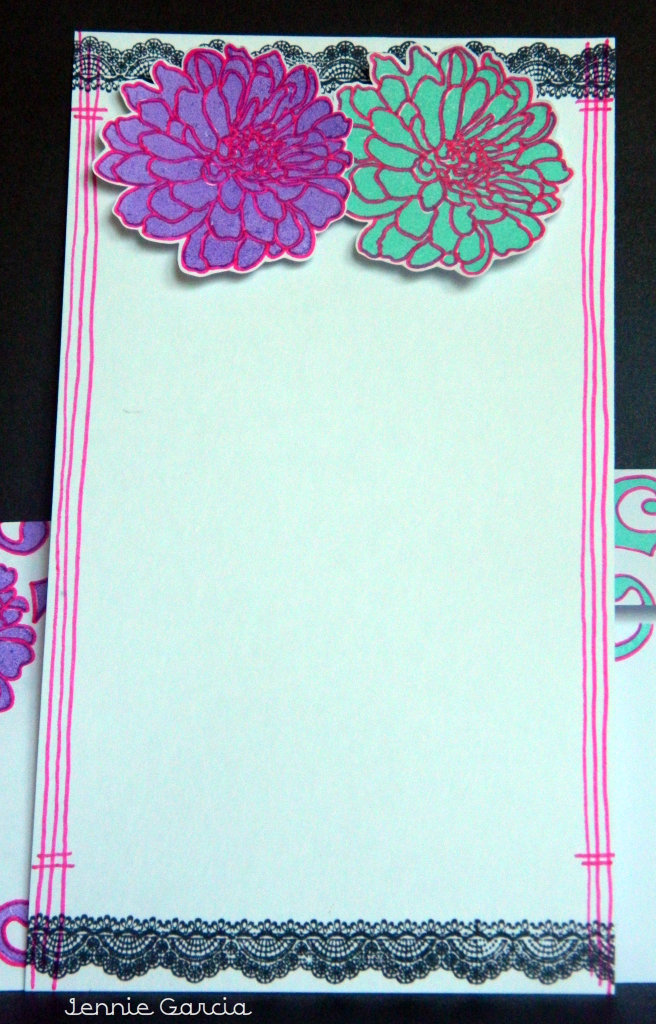 The awesome part about using Tombow Dual Brush Pens is that it won't bleed through. Envelopes tend to be a little more thin than cardstock but using my Tombow Dual Brush Pens was no problem, I didn't have to put anything in the envelope to prevent them from bleeding through the other side. I just LOVE my Tombow Dual Brush Pens.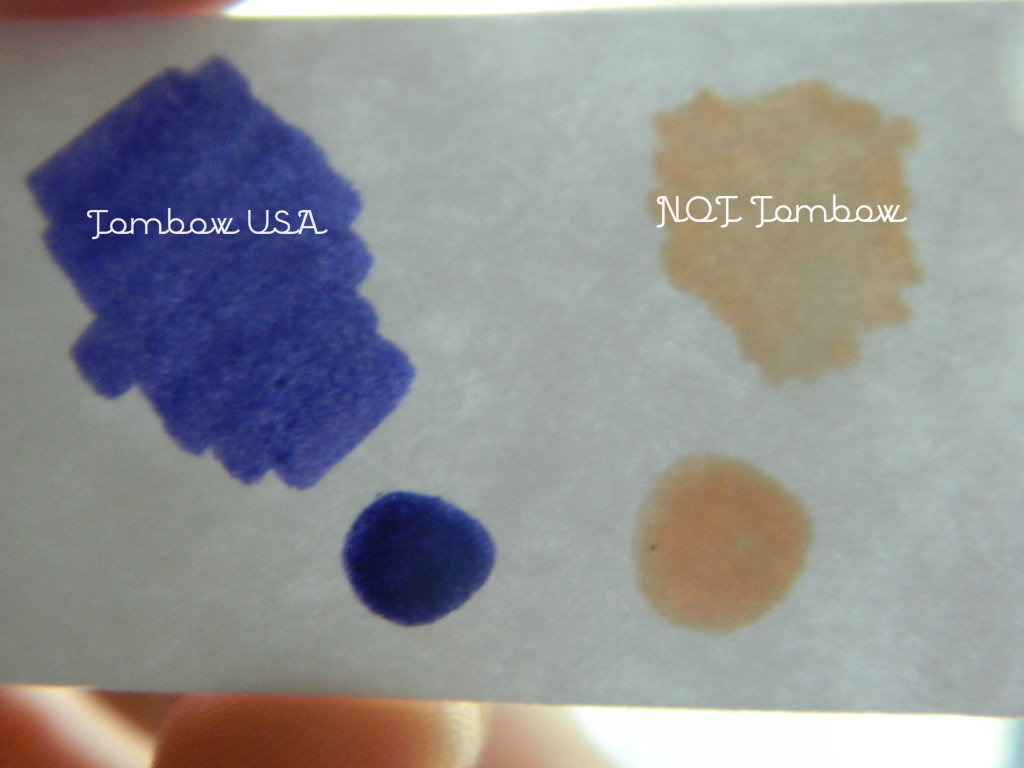 I made this test on a piece of cardstock, you can imagine how this could bleed through the envelopes.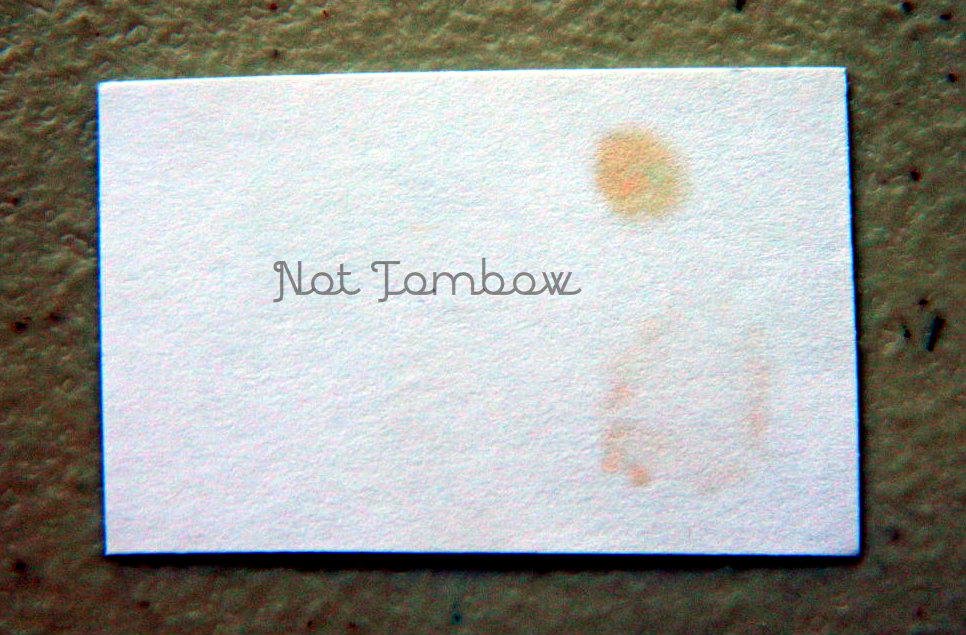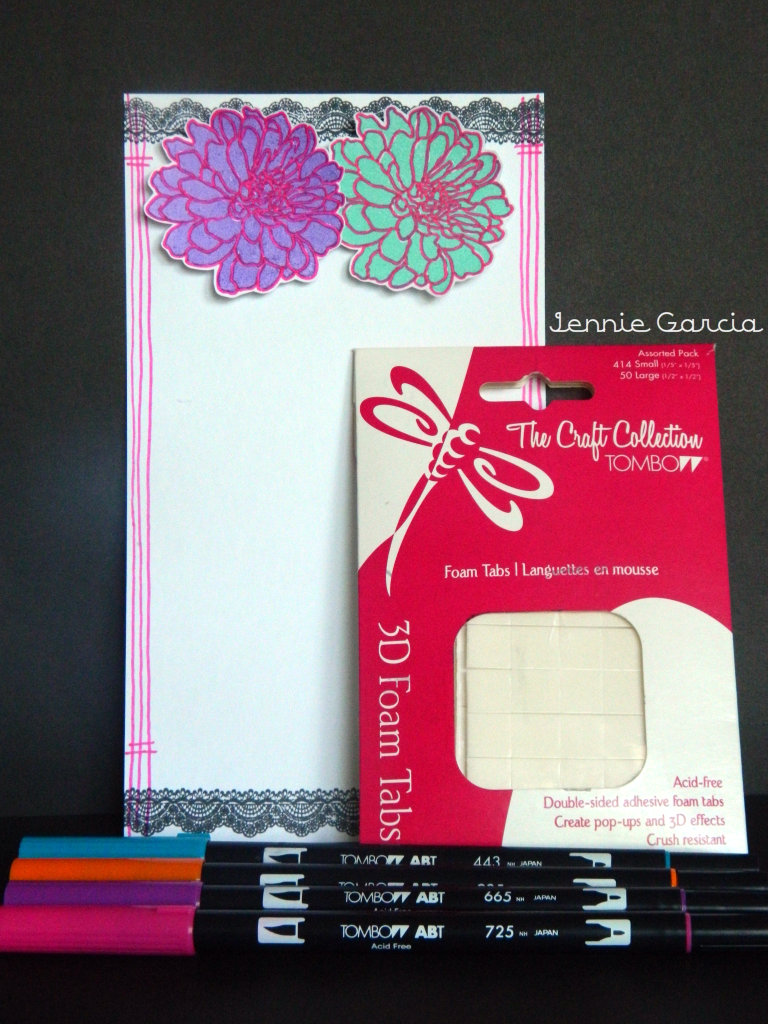 I even decorated a shipping tag. You see pretty but, simple. Pretty Simple :0)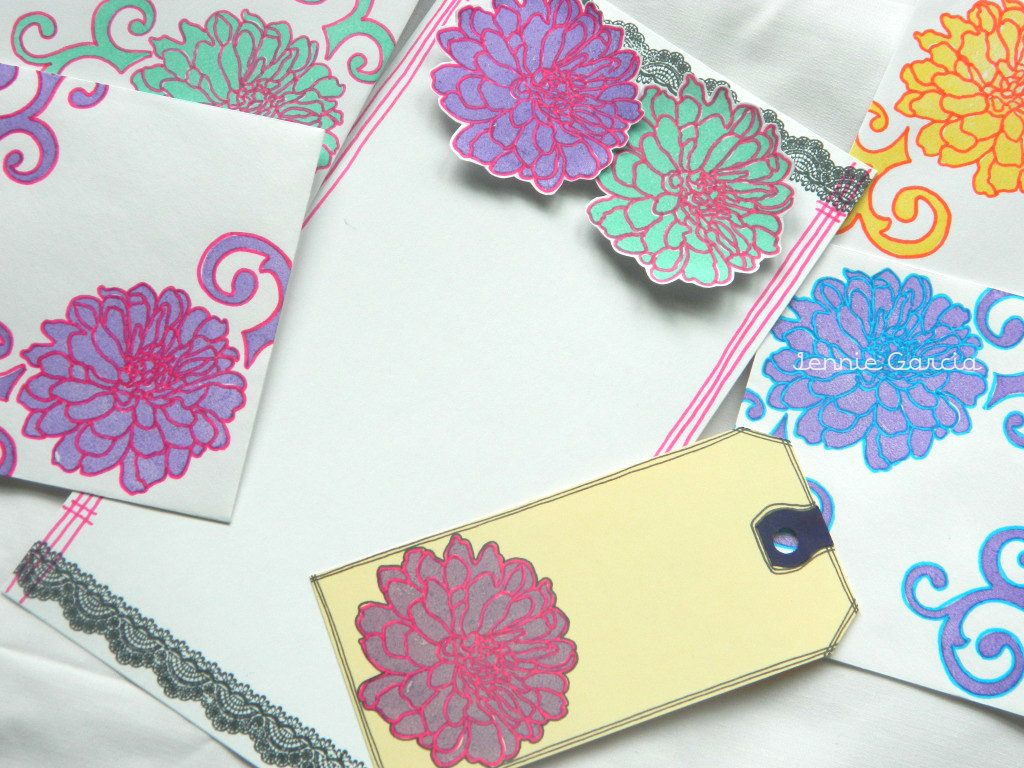 But you can always jazz it up a little!!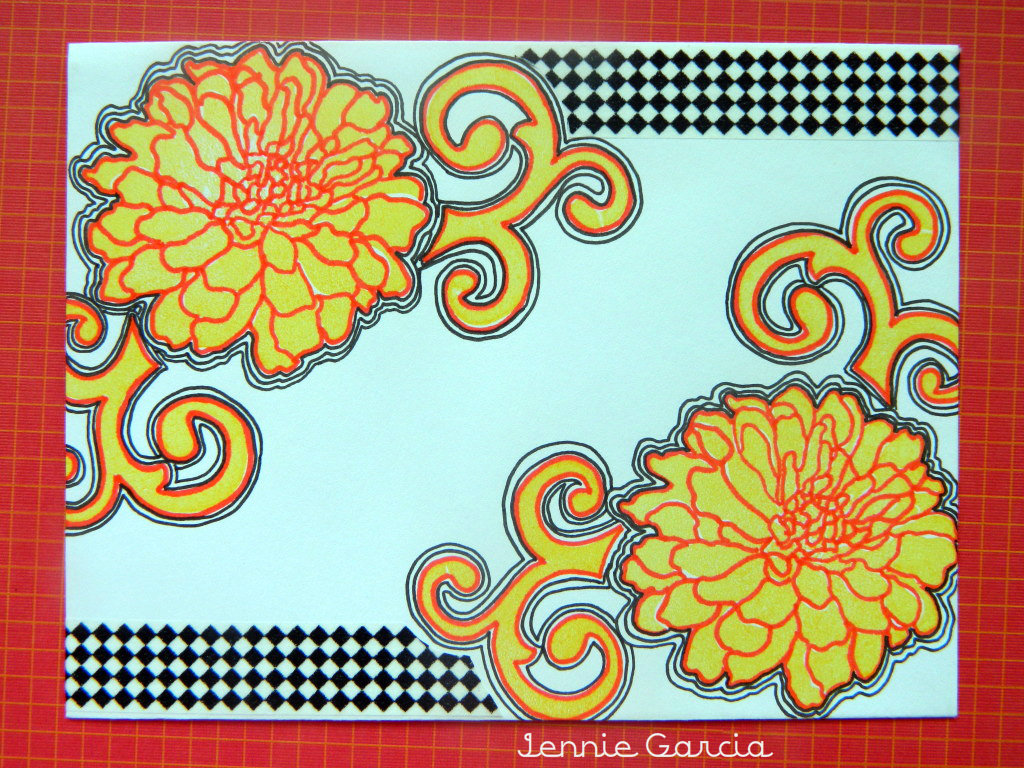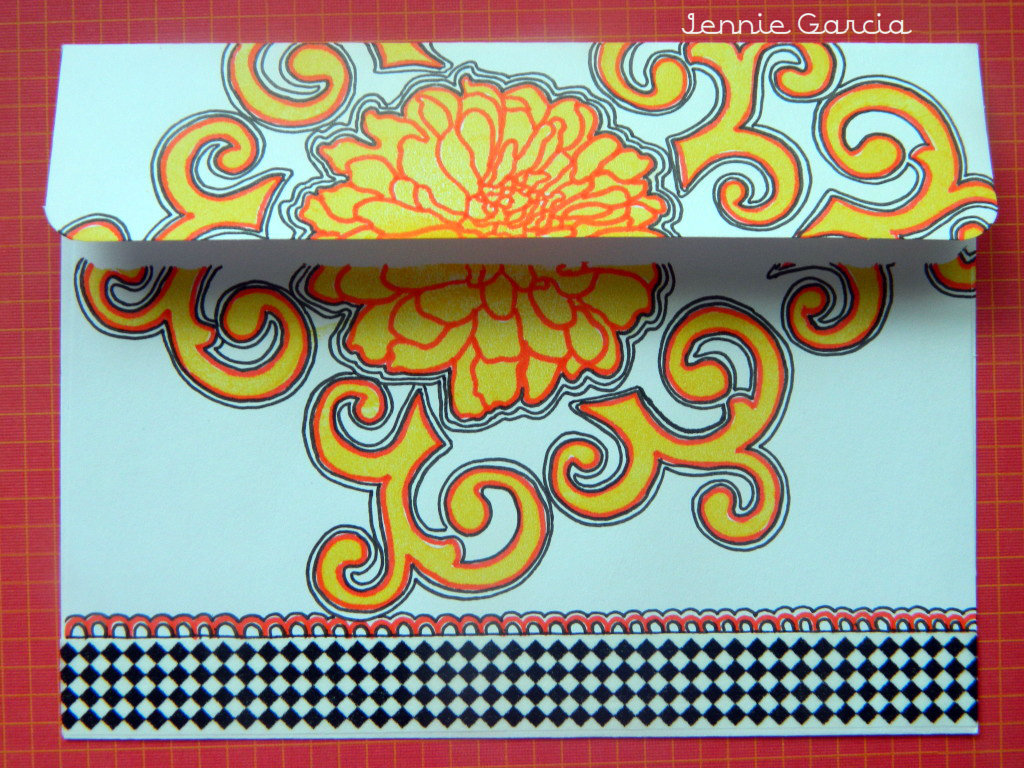 Mail ON!!
Take Care!!
If you enjoyed this post please follow us on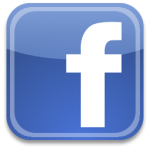 http://www.facebook.com/tombowusa