Good morning y'all!  Beth here on the blog today to share my Top 3 Tombow Gifts for Mixed Media Crafters!  I will warn you that this post comes with an enabler alert warning.  By the time you get to the end, you will HAVE to have all 3 of these fabulous Tombow USA products!
1. Tombow Dual Brush Pens
Tombow Dual Brush Pens are one of the most versatile products that I have and actually USE every day!  The Dual Brush Pen has a flexible brush tip and a fine tip all in one marker! The brush tip handles like a paintbrush and will create fine, medium or bold strokes.  The fine tip has a bullet shaped nib and provides a consistent line. Ideal for the mixed media crafter, the water-based ink is blendable and the resilient nylon brush tip retains its point stroke after stroke.  There are a whopping 96 colors available, including a colorless blender.  Dual Brush Pens are traditionally used for lettering, but as a mixed media crafter I have found numerous other applications including:
COLORING – These are great for coloring stamped images like the snow folk from this Snow Globe project found HERE or for water coloring Christmas Trees from this Holiday Card project by Smitha Katti found HERE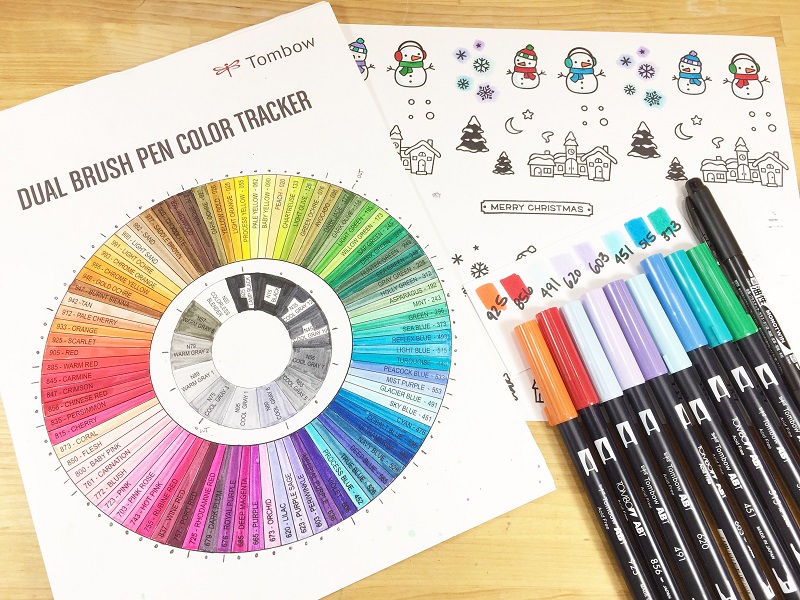 PAINTING – Perfect for adding custom color to a variety of plain surfaces, including unfinished wood from this Button Tree project found HERE and even Cotton Twine from this Holly-Days Card found HERE.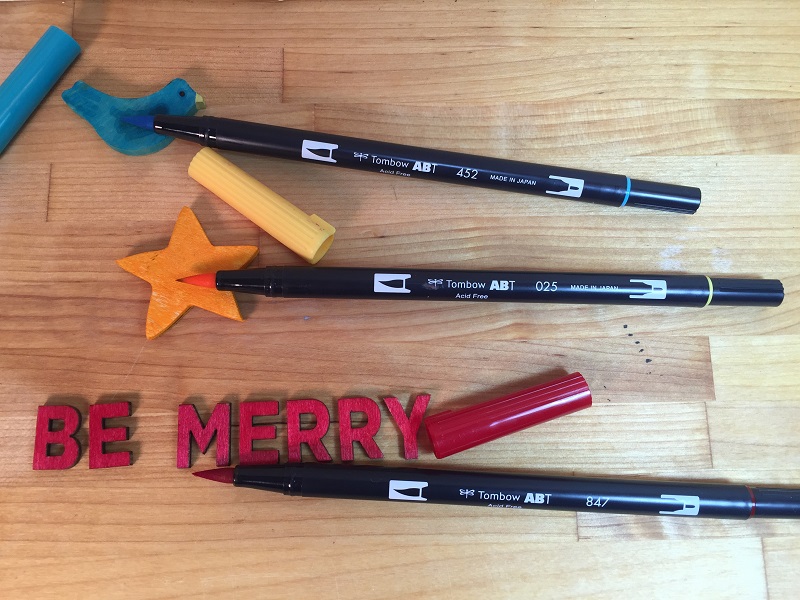 TINTING – When combined with MONO Aqua Liquid Glue (another must have) Dual Brush Pens can be transformed into a lovely tint that can be painted directly onto glass surfaces.  Full tutorial with video found HERE.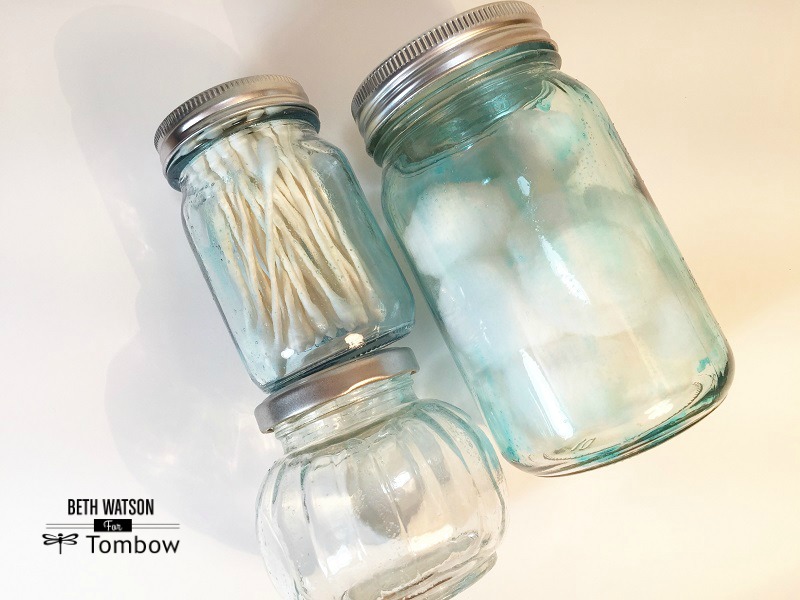 2. MONO Aqua Liquid Glue
Tombow MONO Aqua Liquid Glue is my go-to favorite liquid adhesive OF ALL TIME!  Seriously.  The MONO Aqua has two applicators in one bottle. The pen tip is perfect for small areas where you need a fine line of glue.  The broad tip is great for application to large areas. It has a strong permanent bond that goes on clear, has a quick grab time and dries clear. Ideal for embellishments, photos, cardstock, chipboard, canvas and much, much more!  MONO Aqua is acid-free and photo-safe, is washable and the tips will never leak or clog.
DECOUPAGING – I have to say that this realization was craft-life changing for me!  Applying the MONO Aqua directly to a surface like the canvas or tiles from this Trio of Upcycled Map projects found HERE creates a wrinkle-free and odorless bond that dries quickly.  The broad tip makes the application easy, but for even larger surfaces I have used an old paintbrush.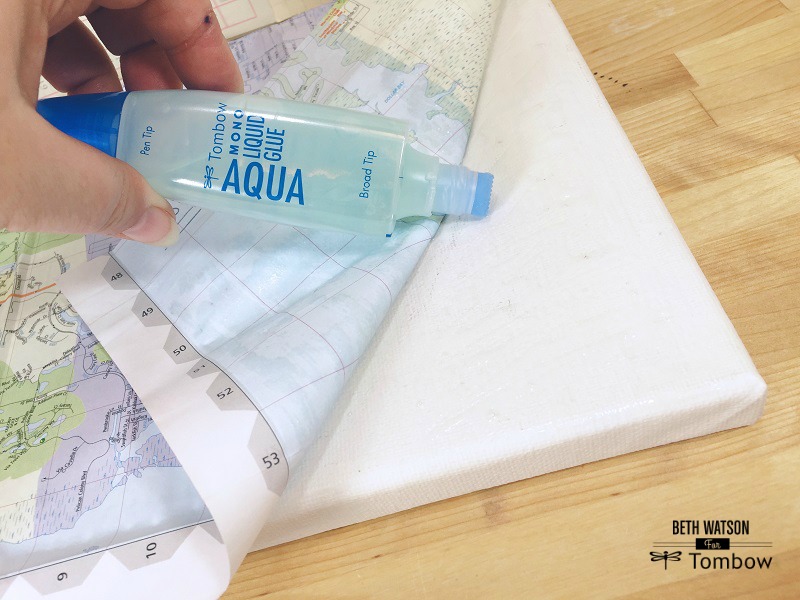 EMBELLISHING – My all-time favorite project that I have created with Tombow USA products has to be this 3D Owl Canvas found HERE that incorporates a variety of materials including cardstock, scrapbook paper, metal, buttons, wood and ribbon all attached with MONO Aqua Liquid Glue.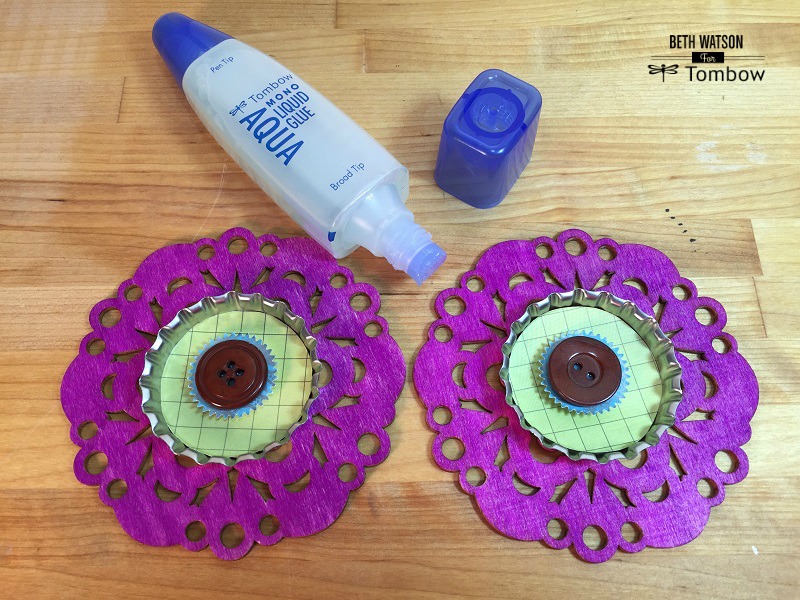 3. Tombow Xtreme Tabs
Tombow Xtreme Tabs are my go-to adhesive tab because of their versatility.  They are extra-strong, clear adhesive tabs that form a permanent instant bond that cures in 24 hours for a maximum hold. They're also waterproof, so they are great for indoor and outdoor use. And they're heat resistant, UV protected and non-toxic. Each tab is a half-inch square and can be easily cut for any size project. Use for home décor, DIY, craft and school projects.
MORE EMBELLISHING – Perfect for adding embellishments when you don't want to see the adhesive, like on the clear glass globe of this Vintage Gumball Machine Ornament project found HERE.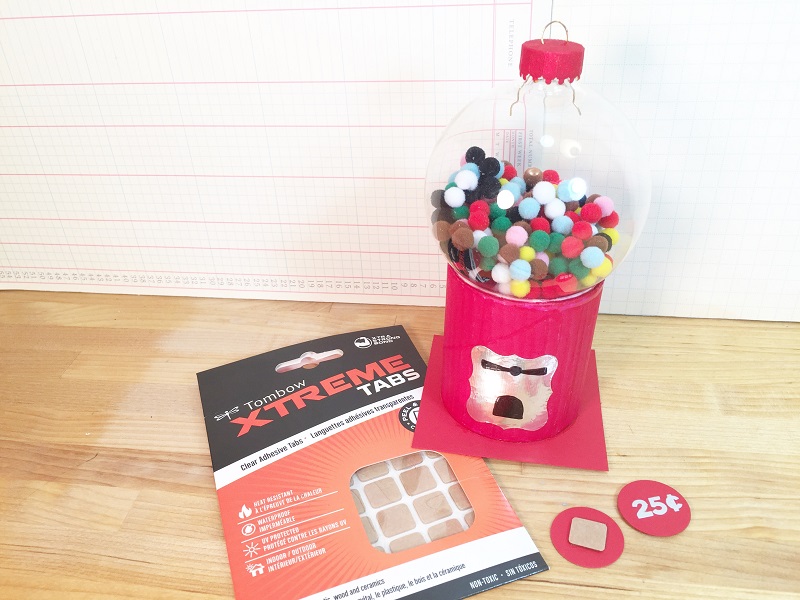 And back to my Snow Globe project HERE the Tombow Xtreme Tabs are perfect for attaching the baker's twine and sentiment to the lid of the jar.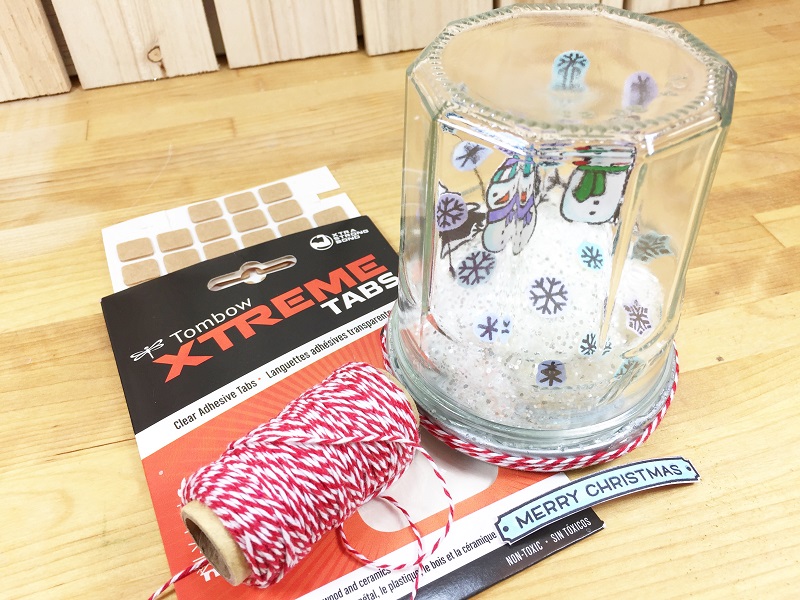 CONSTRUCTION – Excellent for building dimension into all of your mixed media projects like this 3D Paper Star found HERE.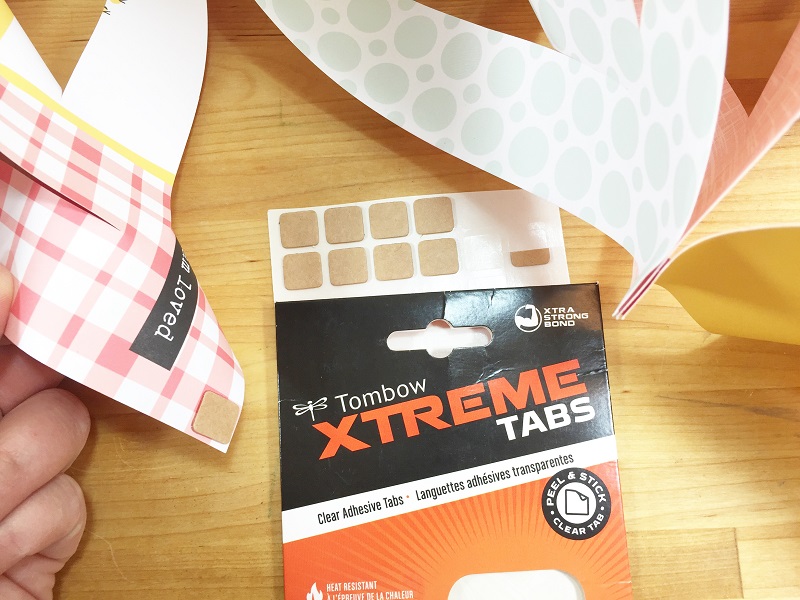 Now it's time to get these items on your Christmas Wish List!  Copy, cut and paste this link and share it with the ones you love, so that Santa will be sure to fill your stocking with the top 3 Tombow gifts for mixed media crafters!
I wish you a Merry Christmas and a Happy and Healthy New Year!
Creatively, Beth