I had some beautiful stamps and papers from Hero Arts so I went about playing with the Dual Brush Pens, Mono Multi Liquid Glue, Power and Foam Tabs to create this card.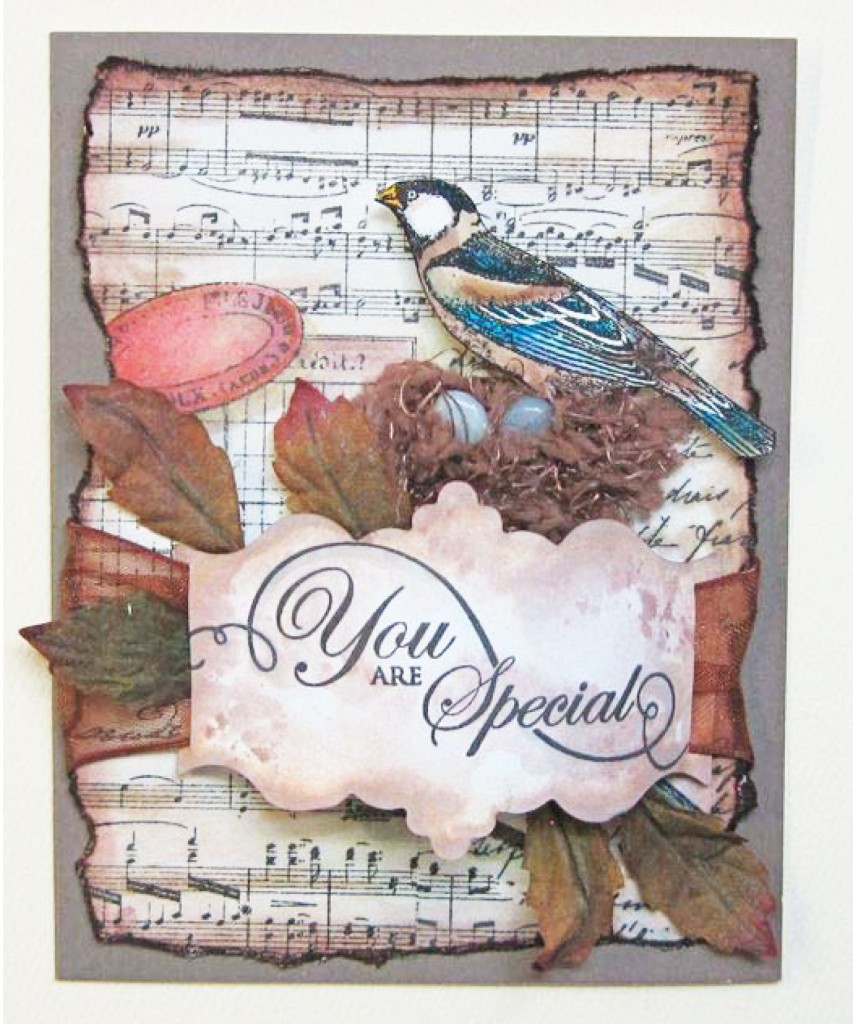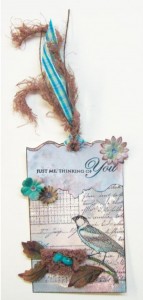 The additional tag was created from a 'mis-stamped' image using the same materials and techniques.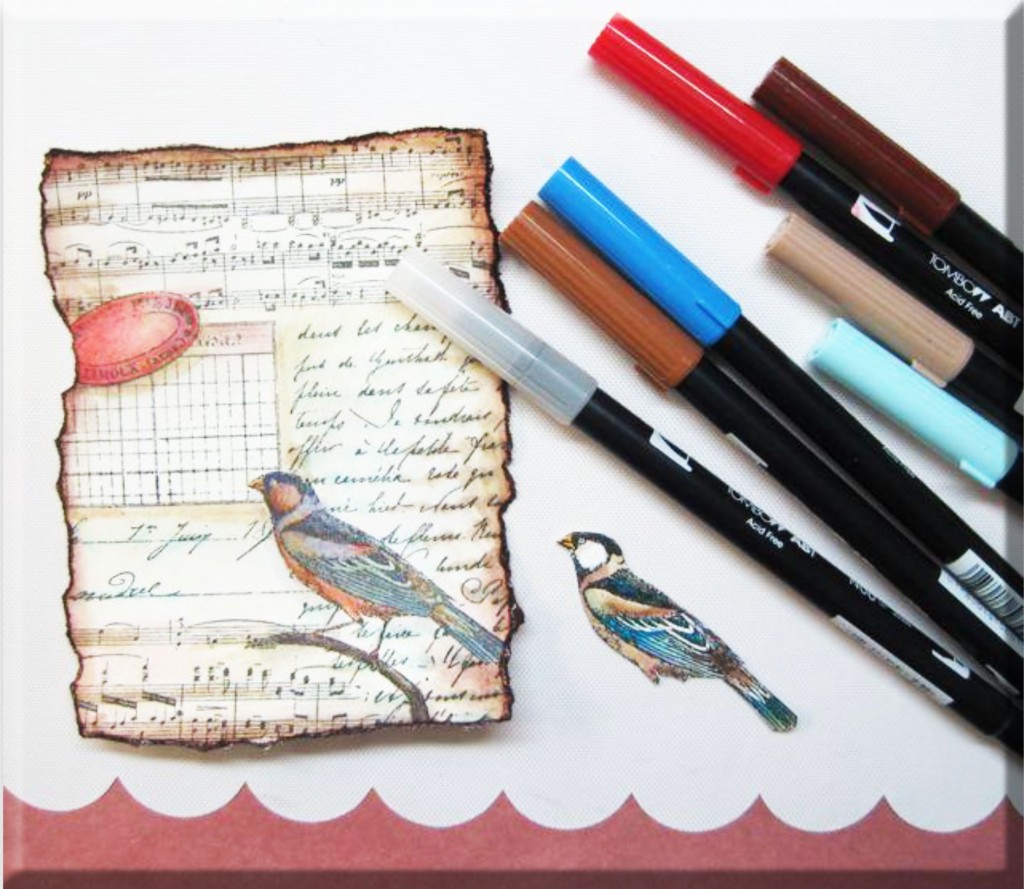 Stamped Panel: After stamping the image 'Musical Collage' from Hero Arts, I colored it with the Dual Brush Pens. I was unhappy with the coloring on the bird so I re stamped it, colored and cut it out. The edges were torn and edged with a dark brown Dual Brush Pen.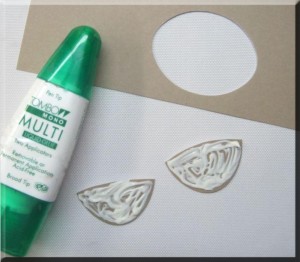 Nest: For the nest, I punched out a large oval and cut it in half. Cover the whole surface of the nest shape with MONO Multi Glueand let dry completely.  I then used fuzzy fiber to glue down to the oval creating the nest. I trimmed any excess fiber and glued in two oval beads using the Multi glue for the eggs.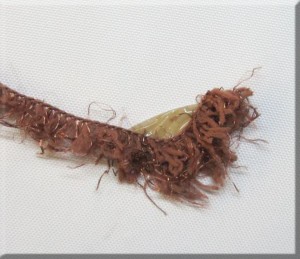 'You are special' Label : The fancy label was a die from Sizzix that I gave a splash background. Simply add Dual Brush Pen colors to a piece of plastic, spray with water, and then place the label face down into the color. Let dry completely before stamping with a entiment from "Great Flourishes Messages' stamp set from Hero Arts.  Using a craft knife cut a slit down both sides of the label and thread through some sheer ribbon.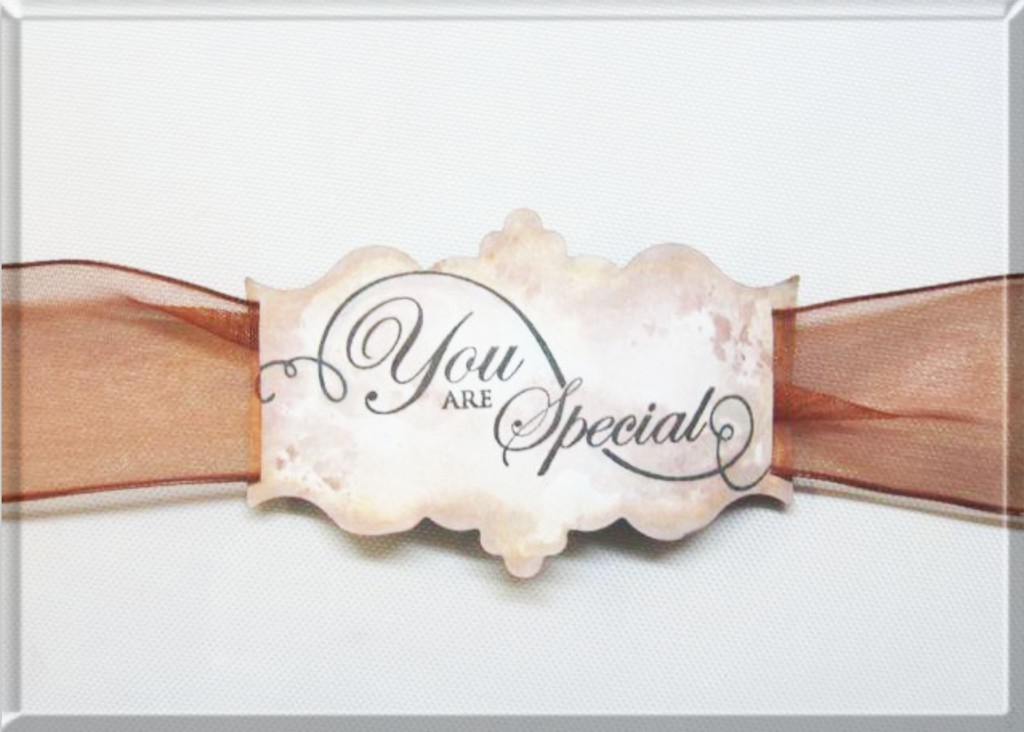 Assembling the card : Attaching the label and ribbon to the stamped panel with Power Tabs. Adhere the panel to the card blank with the Permanent Stamp Runner. The nest was attached  in place with a Power Tab and the bird with Foam Tabs. The leaves were attached by dipping the stems into the MONO Multi Liquid Glue and then placing on the card. 'Thinking of you' Tag: I first stamped the 'Musical Collage 'stamp onto a piece of watercolor paper and discovered the paper was just a bit too rough to get a clear  age.  Instead of throwing it out, I used the Splash Background technique on it and the label.  Using the same technique as the card I added a nest, a few custom colored flowers, leaves and fibers to complete the tag.                                             Thank you for stopping by~