Today I am sharing three cards I created using the popular flag/banner/fish tail cut that is being used by stampers/crafters all around in blogland and the internet. 
 There are several ways to create the flag cut but the method I prefer is below:
1.  Cut paper to the width/length of flag that you want.
2.  Cut a slit in the center of the end that you want the flag on.  The depth of your cut will determine the angle/depth of your flag.
3.  Cut from the right and left corners to the top of the slit that you created in step 2.
4.  Remove this piece and you will be left with a nice flag.
For my next card, I created a layered flag by cutting the layering piece of cardstock just a tad bigger than the top piece and using the above method to create the points. All of the papers used for this card are from the Authentique Loyal collection and were adhered together using the Tombow Mono Dots Roller and the button was attached using a Power Tab. 
The flags for my final card were created in the same manner as the previous two cards.  One thing to note about this card is all of the different looks you can create for your flag tails depending on the width/length of your cardstock and the depth of your center cut.  The cardstocks used on this card are from Authentique's Glory collection.  All elements for this card were adhered with Tombow Mono Dots Tape Roller and the button was secured with a Tombow Power Tab to hold it firmly in place.  I used this layout on THIS card and love how different it looks just by changing the colors and embellishments.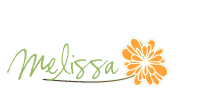 If you enjoyed this post please follow us on: