Hi!  This week the team has been sharing their "Love Notes" with you.
I created a little box with three small cards that would be great for popping into your sweetheart's pocket or lunch bag.  
I used this pattern to create this sweet little 3 x 3 notecard box.  I used Tombow's Mono Adhesive Dots, Roller on the tabs of the box to create a strong hold and solid box.  Mono Adhesive Dots, Roller was also used to apply some Basic Grey Bittersweet paper to the box top.  For each of the notes I used a variety of hearts that were cut from Lifestyle Crafts Hearts dies.  I embossed the hearts with a variety of folders with a Cuttlebug. I used some Tombow Mono Multi Adhesive to adhere each of the hearts to one another and the box top/card fronts.  The ribbon was attached with a Tombow Power Tab.  I used Tombow's Foam Tabs (the small ones) to attach each of the flowers and the sentiment flags  to the top of the box or notecards.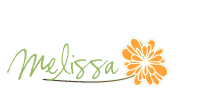 If you enjoyed this post follow us on facebook and twitter!